For immediate release: November 18, 2014
Victoria, BC — Internationally recognized designer Iván Meade's new fabric line is the culmination of 20 years in the design industry and an expression of his personal aesthetic of timeless European methodology with a sophisticated, modern edge.
One of Meade's fundamental design mantras is a phrase his mother would often use: "Find luxury in what you touch every day." This deep-rooted philosophy is revealed in the splendid textures and patterns of the new line.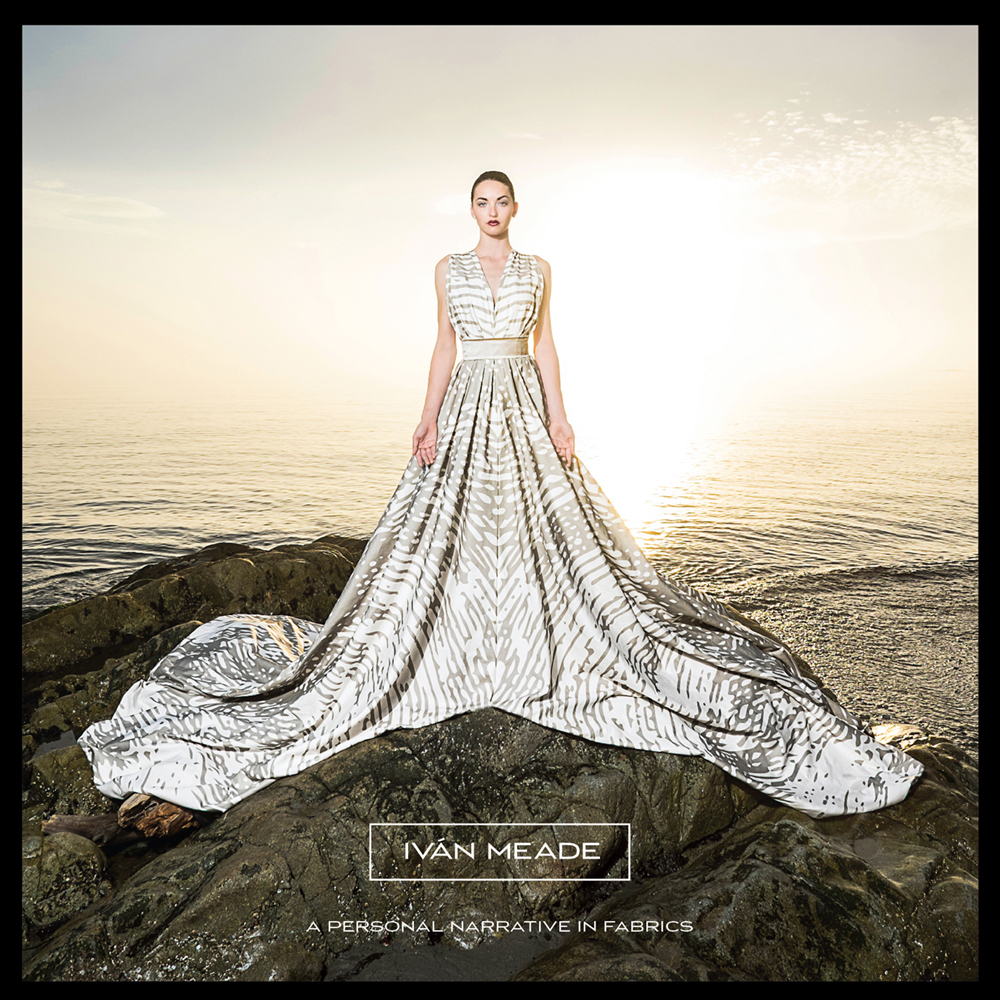 But there is more: the fabrics are a personal narrative, with each pattern representing an important part of Meade's own life experience. For example, Grabado is an homage to one of Iván's favourite artists, Matthäus Merian (1593-1650), and is a pattern that has been used in much of Meade Design Group's branding. A bold choice that makes a beautiful statement, Grabado is book matched — mirrored fabric panels that give the impression of an open book — and available in five colour ways (Carbón, Paloma, Miel, Cenote, and Marino).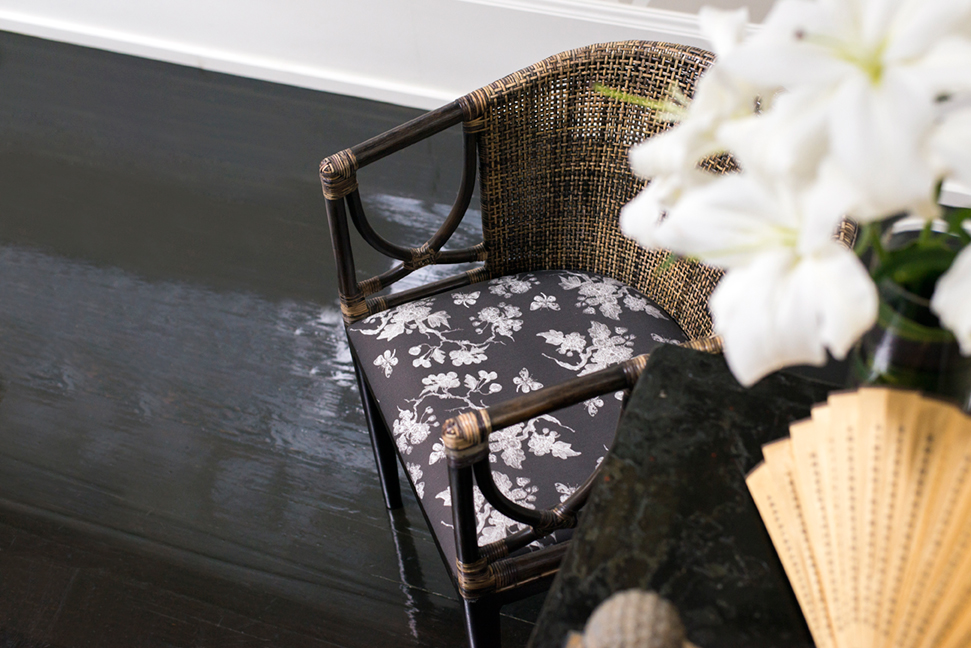 Mariposa is an ode to Meade's beloved mother, Maria Celia, and embraces her style of modern interpretations of old classics. The traditional toile-influenced motif juxtaposed against a crisp Carbón ground creates an unexpected beauty.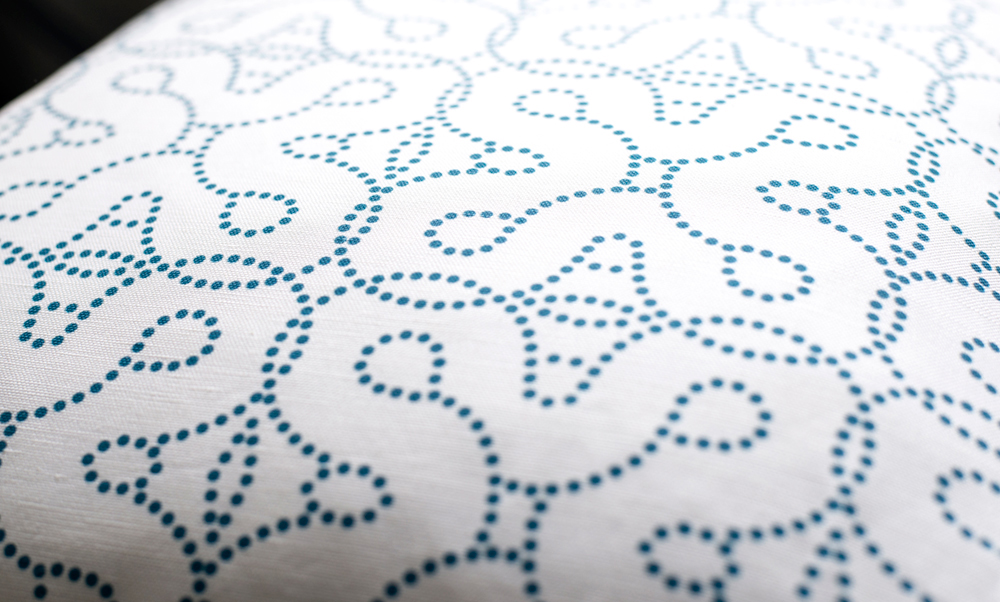 Vista Hermosa is inspired by the tile patterns in Meade's grandparents' neoclassical home in San Luis Potosi and is all at once geometric, feminine, and modern. Reminiscent of lace or leatherwork, it is a versatile, mid-scale pattern available in all five colour ways.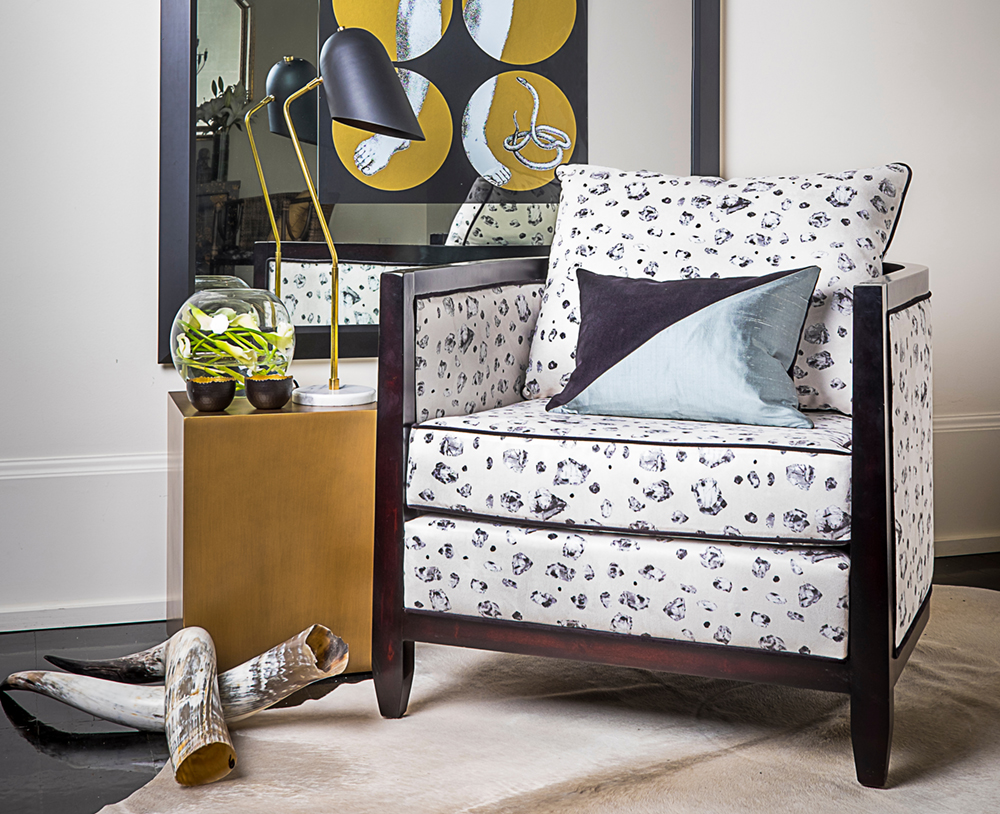 Meade's family history is in silver mining, and Pirita is a modern interpretation of silver nuggets. Sophisticated yet very of the moment, Pirita is printed on a luxe faux-suede and available in two colour ways — it is the upholstery workhorse within the line.
Meade's extensive experience in graphic, industrial, and interior design has provided him with distinctive insight into the intricacies of fabric design, allowing him to create a cotton-linen line that is not only unique, but also precisely meets the requirements of interior designers and appeals to the most discerning tastes.
"As a designer, I know what is out there and I am doing things that have not been done in the industry for fabric design," says Meade. "We have designed the Grabado and the Linea fabrics in pattern repeats that are three yards in length — a unique scale that's a great match for dramatic window treatments."
In addition to the limitless combinations possible within the line itself, all have been meticulously designed to integrate into other manufacturers' inventory.
More details on the fabrics — including the patterns Seda, Linea, and Cubo not described here — can be seen online at ivanmeade.com. Fabrics and pillows are also available, as well as design finds such antiques, objets d'art, and other difficult-to-source items of particular interest to designers and design aficionados.
For the full story of the fabrics as told by Ivan Meade himself, watch the YouTube video: Iván Meade — A Personal Narrative in Fabrics.
About Iván Meade: Born in Mexico, Iván Meade has been living in Victoria, B.C. and working globally since 1998. As principal designer and founder of Meade Design Group, he has received international and critical acclaim for his work in graphic, interior, and industrial design. Meade Design Group's work has been featured in Better Homes & Gardens, Style at Home, BC Home, and Design Edge, among others. Meade has also contributed regularly to local lifestyle magazines.
Additionally, Meade has created a highly successful niche branding designers and has worked locally, nationally, throughout North America, and in Australia to help more than 20 interior designers develop high-value brands.
Meade Design Group Blog and E-Book — In 2007, Iván Meade launched a blog that not only established his reputation within the international design community, but also made him an authoritative voice within the industry through his connections within the world of publishing, art, and design. Named one of the best 25 blogs in the world by Design-N-Deal, Meade interviewed some of the foremost names in design, including Kelly Hoppen, Jean-Louis Denoit, Kelly Wreastler, Barbara Barry, Omar Arbel, and Lorenzo Castillo. Recently, these high-profile interviews have been updated and compiled into an e-book, which is available for download from ivanmeade.com. The blog has since developed into a multi-platform approach, with the launch of Life, M Style. This evolution creates a more interactive experience for readers with a wider variety of topics and contributors.
More information: meadedesigngroup.com and ivanmeade.com
Contact: Iván Meade 250.881.1990 or ivan@meadedesigngroup.com
Click here to access a library of high-resolution media images of Iván Meade's fabrics.